TECHNOLOGY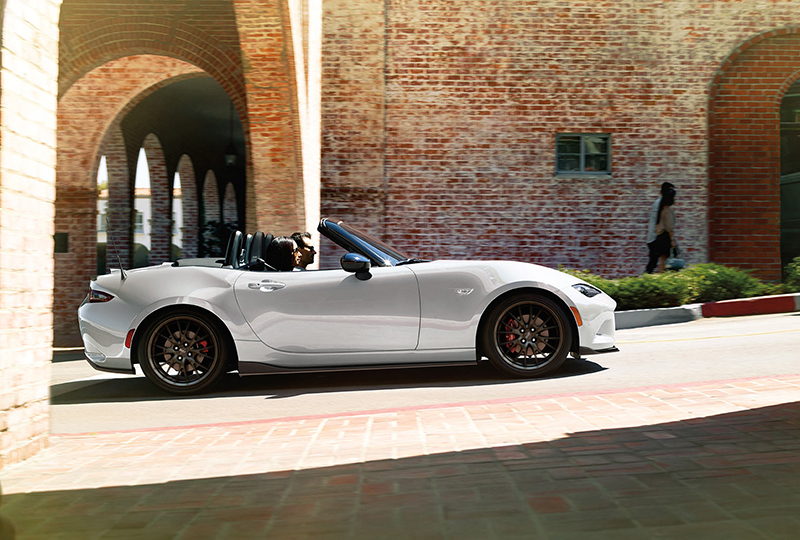 WHEN A CAR IS AN EXTENSION OF YOUR BODY, DRIVING IS AN EXTENSION OF YOUR SOUL.
The concept of Jinba Ittai, or "horse and rider as one," is the inspiration for the MX-5. That a horse and its rider communicate by being instinctively in tune with each other-achieving effortless communication. To complete that same communication behind the wheel of an MX-5, Mazda engineers used multiple electromyograms and G sensors to analyze a driver's interaction with the vehicle. From determining the exact location of the shift lever, to which muscles and precisely how much effort they need to shift, every aspect of the drive is engineered to not just connect you with your MX-5, but make you one with it.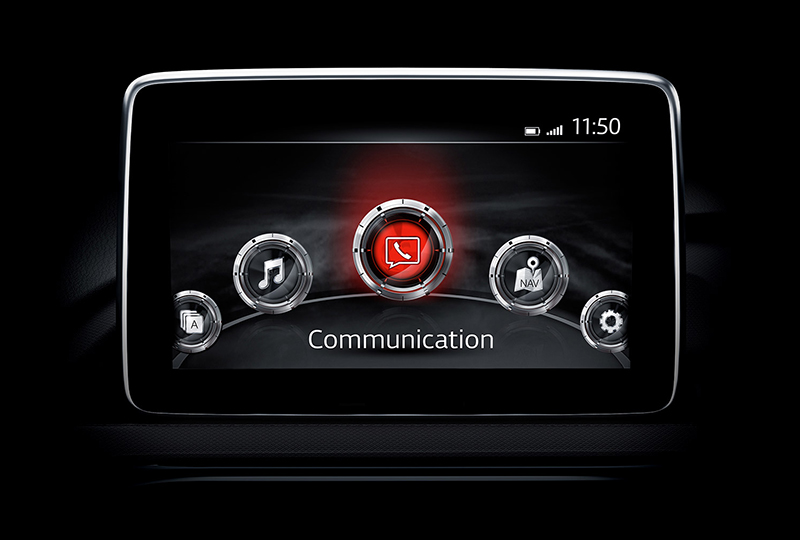 COMMANDER CONTROL
Navigating the options displayed on your available full-color display has never been easier. Just use the multifunction Commander control conveniently located on the center console to scroll through your infotainment choices.